Jug Tavern Squares
Square Dance Club
◈
We dance on the 2nd & 4nd Fridays each month
at the YMCA, 50 Brad Akins Drive, Winder, Georgia

Square-Dance Classes
Square-Dance classes are held on Tuesdays from 7:30 - 9:00 pm at the Brad Akins YMCA in Winder (50 Brad Akins Drive, Winder, Georgia, off Atlanta Highway next to Akins Ford). Steve Holzhausen is the instructor.
New classes for beginners will begin August 8, 2017. (see the flyer).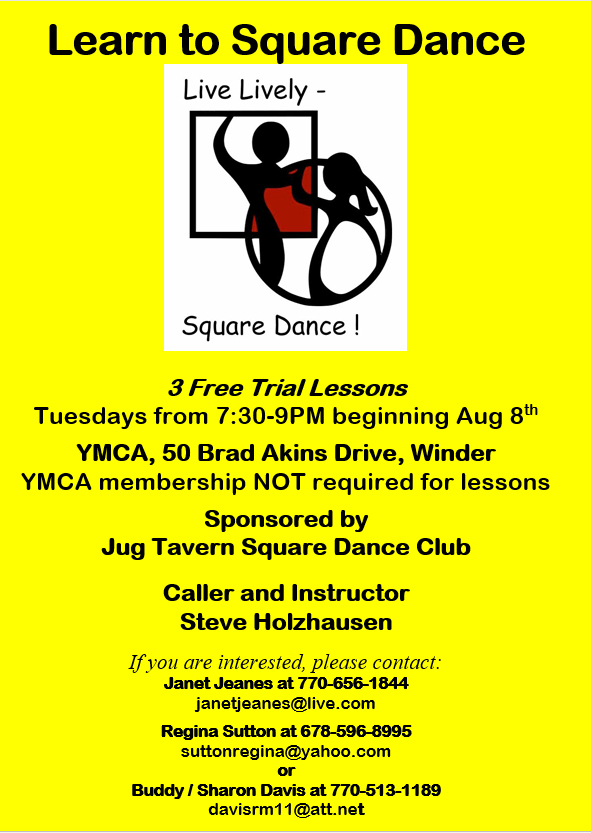 Round-Dance Classes
No new classes are scheduled at this time. Please contact our officers for further details.